SSI Courses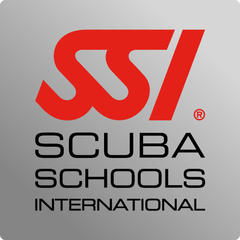 Advanced Adventurer $369.00
SSI's Advanced Adventurer program was created so you can try out a variety of specialty courses before you commit to completing a full course. It's a great way to experience what specialty training is all about and how valuable it can be to your diving adventures.
During the Advanced Adventurer Program you will have the chance to try out 5 different specialties. You will complete one open water training dive per specialty and if you decide to take a full course in any of the specialties you tried, the dives you took can be applied to the highest rated Advanced Open Water Diver rating of all agencies
What do I need to start?
Open Water Diver certification
Minimum age: 15
The course structure will look like this:
3 Dives on a Saturday
2 Dives on a Sunday
These are some of the dives we can pick from.
Deep, Night, Buoyancy, Navigation, Nitrox, Search & Recovery or Scooter.
Duration 2 Days-5 Dives
Advanced Open Water.
SSI's Advanced Open Water Diver rating stands alone in the industry with the highest combination of diving knowledge and experience. No other agency's advanced diver level compares.
To earn the certification for Advanced Open Water Diver, you must complete 4 specialty courses and have done a total of 24 dives.
Have a look below at some of the specialty courses that we run.
EAN Nitrox Diver $249.00
Have you ever dreamed of having longer no-decompression limits to take pictures or explore a wreck?
Nitrox is the key. Due to the reduced fraction of nitrogen in your breathing gas, your body will have less work and the desaturation times will be reduced.
Course Content:-
Introduction to Nitrox
Nitrox, Your Body and the Underwater World
Your Total Diving System and Nitrox
Planning Your Nitrox Dives
What do I need to start?
All you need is your open water diver certification. (You must be 15 years of age or older).
Duration 1 Day
Science Of Diving $249.00
The Science Of Diving program treats all areas of dive theory to a detailed and comprehensive manner: physics, physiology, decompression theory, marine life and diving equipment.
Course Content:-
Physics
Physiology
Decompression
Underwater World
Diving Equipment
Whether you simply want more knowledge or plan to become a Dive Professional, Science of Diving is just what you need.
Duration 2 Days
Deep Diver $320.00
Depth attracts a lot of divers as deep dives provide this certain kick.
Get the experience of diving on a wreck below 18 meters! To do these dives safely, you need the right skills and the right knowledge and that is exactly what DEEP DIVING provides you.
SSI DEEP DIVING course will provide you with the skills, knowledge and experience required to make these types of dives safely and comfortably.
Course Content:-
Your Total Diving System & Deep Diving
Planning Your Deep Dive
Your Deep Dive
Potential Hazards
Repetitive Deep Diving
Duration 2 Days
Fish Identification $249.00
Almost every body of water has at least one species of fish. This program will explore their biology, their behavior from their biology and behavior to misconceptions and the impact of humans on them, and how this ultimately affects the ocean ecosystem.
Duration 1 Day
Scooter DPV $249.00
The Scooter course is a lot of fun while learning. A scooter can get you out to your favorite dive site quicker or maybe venture out that little bit further.
Duration 1 Day
Mares Semi Circuit Re-Breather $TBA
Mares and Revo Rebreathers have combined and created the Unique recreational, Semi Closed Nitrox Rebreather that uses Electronic tech to deliver a constant flow of nitrox gas to the Diver.
Designed with one clear purpose:
Simplicity!
Today divers are seeking a rebreather that is:
A revolutionary approach * Travel friendly * Lightweight * Easy to use system * Natural to dive with *Designed with all levels of diver in mind * Developed to provide the utmost security.
The stand out feature lies in the Horizons' compact size, weighing only 12 kgs, designed to be used with standard side slung or stage nitrox dive cylinders along with two one kilo scrubber canisters, that use 797 or 812 sorb, which is readily available in most popular dive areas around the world.
Key Features
Full colour, high contrast dive computer screen
User adaptable gradient factor decompression algorithm
Two independent oxygen sensors
Constant oxygen fraction supplied to the diver (adjustable during diving)
In case of failure the Horizon reverts automatically to full nitrox breathing
Allowed nitrox mix: minimum 30%, maximum 99%
Minimum flow rate: 5 litre/min, maximum flow rate: 25 litre/min
Two 1 kg scrubber canisters that are easily user refillable
Approved scrubber material: Sofnolime 797 or 812
Three sets of redundant electronics
Approved to 40 metres
Fully adjustable harness system, from XS to XXL


The New way to explore the Ocean with loads of time up your sleave
Visit us in Store for more details
Navigation $249.00
Have you ever asked yourself, "How does my instructor manage to find the way back to the exit point or to the boat?"
If so, the Navigation program is what you need to learn this skill for yourself.
This program will teach you to navigate with a compass and how to apply natural navigation skills.
Duration 1 Day
Stress & Rescue $349.00
Be prepared for those unexpected emergencies. The Diver Stress & Rescue program will teach you about accident prevention and how to handle situations that might occur. You will learn how to avoid, recognize, and solve problems on the surface and underwater. Enhance your safety!
Minimum age: 15 years old.
Successful completion of a sanctioned CPR / First Aid program and oxygen administration within the past 12 months.
Duration 2 Days
Night & Limited Viz Diver $249.00
"Diving at night means excitement, adventure and fascination all at the same time!"
The underwater world is a new and mystical world for us. While diving at night you can discover a different side of this world and you can experience it from a completely different view.
Duration 2 Nights
SSI Night & Limited Viz Diver Course $249.00
This Course is Own Gear Hire Gear is at own cost.
Wreck Diver $325.00
It is an unbelievable experience to see a big ship from a bird's perspective and to glide towards the captain's bridge.
diving on wrecks is exciting and there are some potential risks too, but with the right training WRECK DIVING will become a great adventure.
What do I need to start?
Advanced Diver certification
Minimum age: 15 years old
Duration 2 Days
Price Varies on trip destination
Perfect Buoyancy $249.00
"Every diver wants to be a "good diver" - Perfect buoyancy control is the first step in this direction."
Nearly every diver who wants to dive on great spots on holiday is requested to do a Check Out Dive and buoyancy control is one of the essential skills that has to be performed. It is done to protect the reefs you will be diving around.
The destruction and harm caused by divers with weak buoyancy skills is having an impact on reefs worldwide.
Duration 1 Day
Equipment Techniques $249.00
Whether it's a regulator problem, a wet suit tear or a broken mask strap, the Equipment Techniques course can help. This specialty program prepares you for the basic equipment maintenance, care and adjustments you'll encounter every day. In addition, you'll get the valuable background on equipment repair and purchase, making you better able to protect your investment.
During your Equipment Techniques program, you'll familiarize yourself with the operation and maintenance of your personal equipment. Your instructor might also provide the opportunity to review new or unfamiliar dive equipment.
Duration 1 Day
Dry Suit Diver.
If you want to dive during winter in the colder climates, Dry Suit Diving is the course you should take. Visibility at these times of the year is usually excellent so it s a great time to get out there.
In your Dry Suit Diving program you will learn about the advantages of dry suit diving, different suits, valves, undergarments and dry suit accessories.
Duration 1 Day
Search & Recovery $249.00
SSI offers a structured program for Search & Recovery where you will learn to perform different search patterns with the help of ropes and compasses, and to plan search and recovery operations in a team.
You will also learn the correct handling of one or more lifting bags in order to bring heavy objects securely to the surface.
Duration 1 Day
XR Nitrox.
This program qualifies you to dive to 40 meters using nitrox mixtures of up to 50%, and 15 minutes of back gas decompression using a one stage decompression gas. The program can be completed wearing your standard total diving system, a large cylinder with H or Y valve or even a full twinset.
The prerequisites for this course are:
Deep and Nitrox specialty certification
A minimum of 24 logged dives, including 6 Nitrox and Deep dives
The course is run with one night of theory and 1 day for confined water training and 4 dives. You will progress through skills to complete decompression stops, stage tank use and gas planning and management.
Duration 4 Days
XR Extended Range.
Our SSI XR Extended Range program introduces you to the relm of decompression. During the program we look at and discuss the benefits of a technical diving system, and run through a gear configuration session. Some of the skills include stage tank management, gas sharing and problem solving. There is a large emphasis on team work and situational awareness.
Upon completion of this program you will be qualified to dive to 45 meters using nitrox and up to 20 minutes of accelerated decompression. You will also be using a one stage decompression gas. The program can only be completed wearing a technical total diving system.
The prerequisites for this course are:
Deep and Nitrox Specialty Certifications
Minimum 50 logged dives
Extended Range watermanship evaluation
This program includes the XR Nitrox Program, so you don't have to do both courses.
This course is run over 1 night and 6 days.
Duration 6 Days